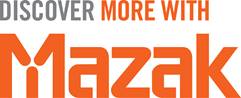 Demo Agents
http://mtconnect.mazakcorp.com:5609
HCN6800 (v1.4 AGENT with V1.3 schema)
http://mtconnect.mazakcorp.com:5610
HCN6800 (v1.4 AGENT with V1.3 schema)
http://mtconnect.mazakcorp.com:5611
HCN16000Q (v1.4 AGENT with V1.4 schema)
http://mtconnect.mazakcorp.com:5612
HCN16000Q (v1.5 BETA AGENT with V1.4 schema)
SAMPLE CALLS
http://mtconnect.mazakcorp.com:5609/probe
http://mtconnect.mazakcorp.com:5609/current
http://mtconnect.mazakcorp.com:5609/current?path=//Controller/Components/Path/DataItems/DataItem[@type="EXECUTION" or @type="CONTROLLER_MODE"]
Streaming the Data (changed data only)
<![if !supportLists]>1) <![endif]>http://mtconnect.mazakcorp.com:5609/probe
<![if !supportLists]>2) <![endif]>http://mtconnect.mazakcorp.com:5609/current   (save the nextsesuence# from the header section)
<![if !supportLists]>3) <![endif]>http://mtconnect.mazakcorp.com:5609/sample?from=xxx&interval=2000
where xxx = the 'nextsequence' number in the Agent buffer
SPECIFICATION
MTConnect is a standard that specifies data and structure, while an MTConnect agent is software that serves that data. To read the standard itself, download the PDFs provided by the MTConnect Institute.
DEVICE INFORMATION
Each agent is configured for one device on Mazak iSmart factory floor. Settings or configurations may change without notice. X- and Y-axis position data (on these agents) are considered Mazak confidential and have been removed.
TESTING REQUIREMENTS
Special test requirements are always taken into consideration and addressed on a case-by-case basis. Send test requests to mtconnect@mazakcorp.com.
TECHNICAL SUPPORT
Looking for technical support with an MTConnect project? Visit the User Portal at www.mtcup.org.
TRAINING
Mazak hosts MTConnect Boot Camp up to six times per year at the National Technology Center in Florence, KY. Check for dates and availability at https://support.mazakcorp.com/Anonymous/Training/Classes.
View the class syllabus at http://mtconnect.mazakcorp.com/MTConnect_Boot_Camp_Syllabus.pdf.
SAMPLE DASHBOARD
Upon request, Mazak will provide customers a sample dashboard application supporting up to two machines for free. The sample dashboard is designed for testing and pilot projects and can expand to cover more connections with a full license.
Learn more and request a copy at http://mtconnect.mazakcorp.com/MTConnect_DemoDash_Flyer_v1_0.pdf
JOIN THE MTCONNECT INSTITUTE
MTConnect depends on input from industry to keep development of the standard active and relevant. To get involved, join the MTConnect Institute for free at http://www.mtconnect.org/join/.
Last updated: Sept 3, 2019